Special Offer: Open Enrollment to Run Sept. 1 to Oct. 31, 2020 Only
Don't miss out! During this time-limited enrollment period, if you are between the ages of 50 and 75, you are eligible for guaranteed acceptance for our health, dental, RecoverEaseSM and annual travel insurance. There are no medical questions to answer. If you already have health insurance, now is the time to add dental or travel coverage, and add coverage for your spouse.
To take advantage of this rare opportunity, simply click on the 'Add Coverage' icon on the home page of our V+ portal.
Plans Available for Retirees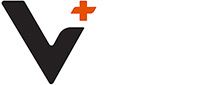 Access Your Policy Online
If you have a Retiree Benefits policy with Victor, our online portal V+ is your one-stop solution to access a range of services and policy information, right at your fingertips! Make your life a little easier with these time-saving tools, personalized just for you.
Once registered, you can:
Review your policy(s)
Make changes to your banking and contact information
Download forms

Get Started Now!